Thickness Grader
Thickness Grader
Description
The Satake Thickness Grader WS was developed for the most efficient separation of broken and immature kernels from rice and wheat. The screens are selectable from a wide range of available slot sizes.
Features:
1. Compact Design:
A total of six octagonal screens are fitted within the compact body. Each screen is made of corrugated steel plate with slots at regular intervals, and is light in weight. The changeover of one size of screen to another can be done quickly and easily by a single operator.
2. Easy Maintenance:
An anti-clogging device is employed and ensures the screen slots are maintained clean all the time. It is equipped with a dust suction port to allow removal of aspirated dust and sand. A removable bottom hopper allows easy access for maintenance.
Al!LI
3. Screen Variation:
There are 12 different screen slot widths for brown rice separation, ranging from 1.10mm to 1.95mm. Heat treated hardened screens are also available for paddy and wheat applications. Screens of 16 slot widths are available, ranging from 1.60mm to 3.00mm.
4. Weil-designed Transmission:
A geared motor with a chain drive transmission minimizes a vibration as well as transmission losses by slippage.
Specifications
Model
VVS600AK
Input Capacity
5.0~7.2 (t/h) on brown rice
(5 to 10% mixed with immature rice)
Required Power
0.75+0,2 (kW)
Revolution of Cylinder
78 rpm
Required Suction Air Volume
6~8 ma/min
Shipping Weight
530 kg
Dimensions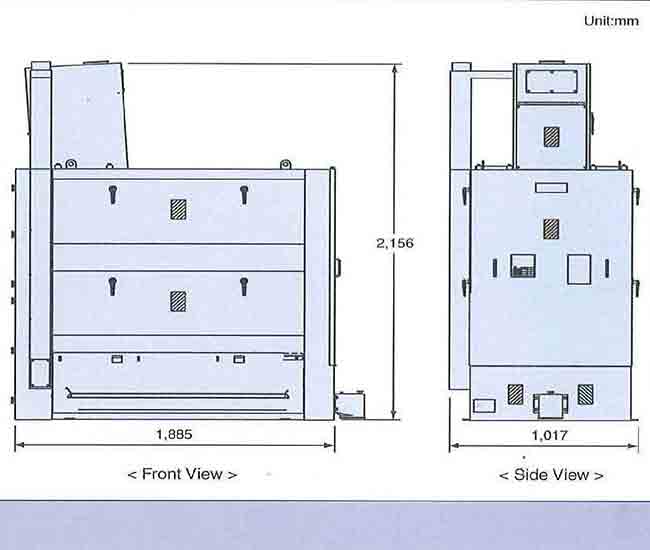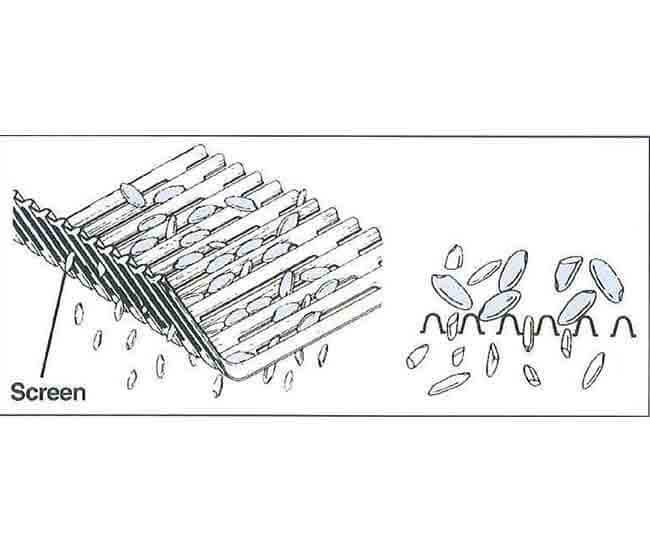 All Satake products are the subject of continuous development and, as a result, their specification may change and differ in detail from those shown.