Paddy Husker (DD)
Paddy Husker (DD)
Description
Satake has incorporated its unique technologies into the New Paddy Husker HR1 ODD for superior performance.
Specifications
| | |
| --- | --- |
| Model | HR1 ODD |
| Required Power (kW) | 18.9 |
| Input Capacity (t/h on Long Grain) | 5~7 |
*Capacity may differ according to input material and operating conditions.
Dimensions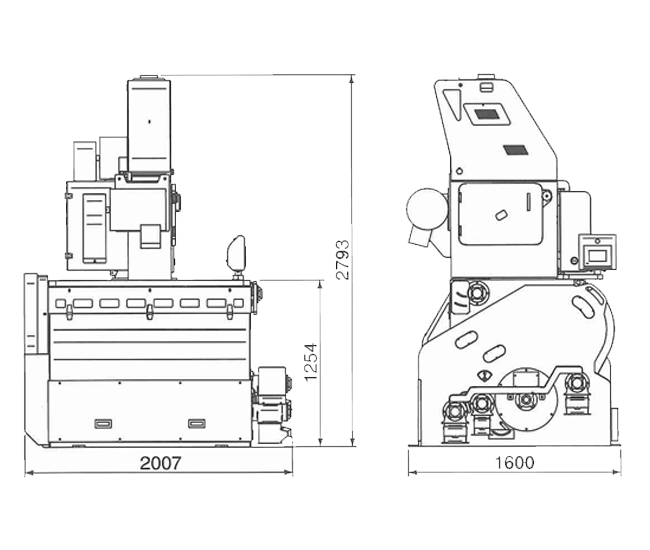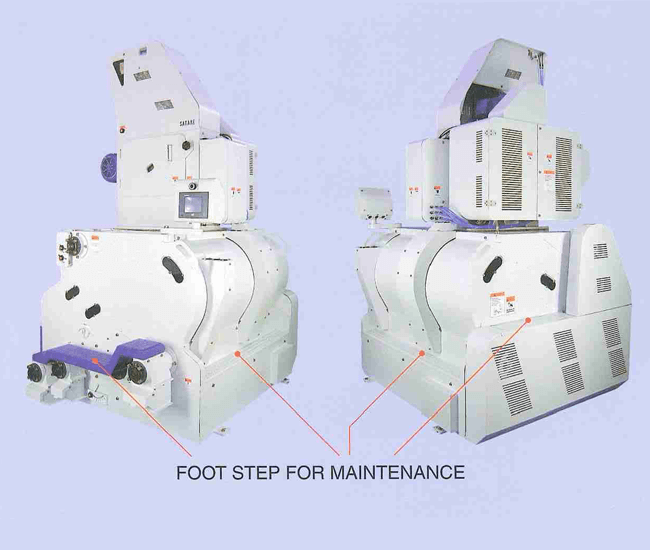 Features
1. Dual Drive :
The Paddy Husker incorporates a Dual Drive System, The main and counter shaft speeds can be automatically interchanged.
2. Automatic Adjustment
The Paddy Husker is equipped with an electronic regulator to ensure peak performance. It automatically adjusts the pressure of the roll air and maintains an optimum husking efficiency.
3. No Roll Reversal :
With the Dual Drive system and Automatic Adjustment, the new husker automatically stabilizes the husking efficiency and the reversal of the rubber rolls during their usable life is no longer necessary.
4. Product lineup of with or without outlet for immature grains:
Models with or without outlet for immature grains are offered according to customer requirement.
HU1ODD + HA10Da = Without outlet for immature grains
HU1ODD + HA10Db = With outlet for immature grains.
5. Easy maintenance and cleaning:
Careful design consideration has been given to ease of maintenance and cleaning. The new paddy husker design minimizes the use of bolts and fasteners.
6. New Design :
Fully automatic, Simple and User-Friendly,
All Satake products are the subject of continuous development and, as a result, their specification may change and differ in detail from those shown.